Post by tooold on May 18, 2018 14:10:28 GMT -5
Time to start the second of my tribute builds to the Monogram 1/8th scale kits of the 60's , this one is the Little Drag !
Most of the parts come from a Boomer Bucket kit with a few Little "T" parts and some misc parts from various kits .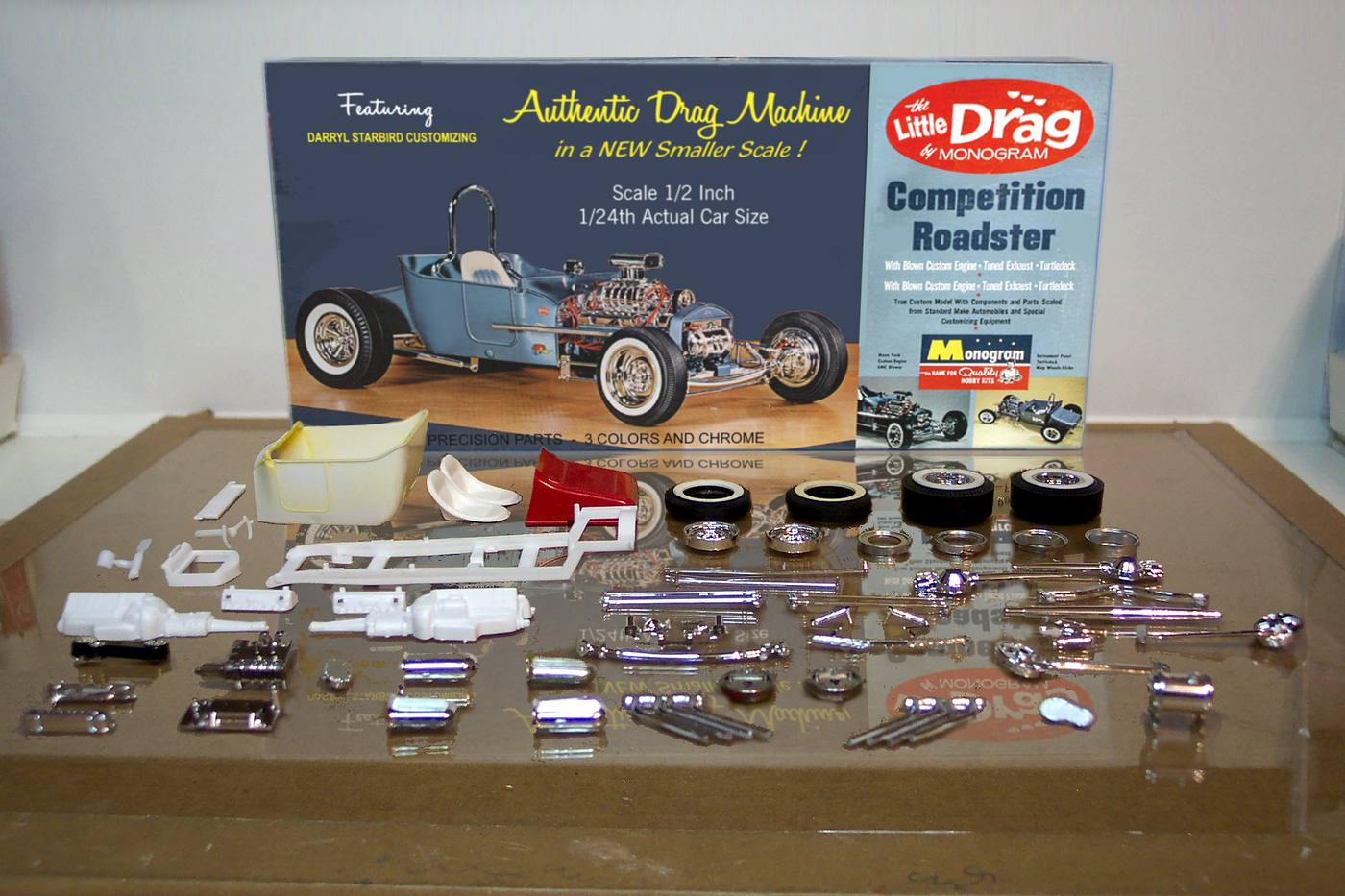 This one will be made easier thanks to a friend in Ohio who sent me a copy of the Big Drag instructions and a scan of the decals .
Note the depth of the front wheels .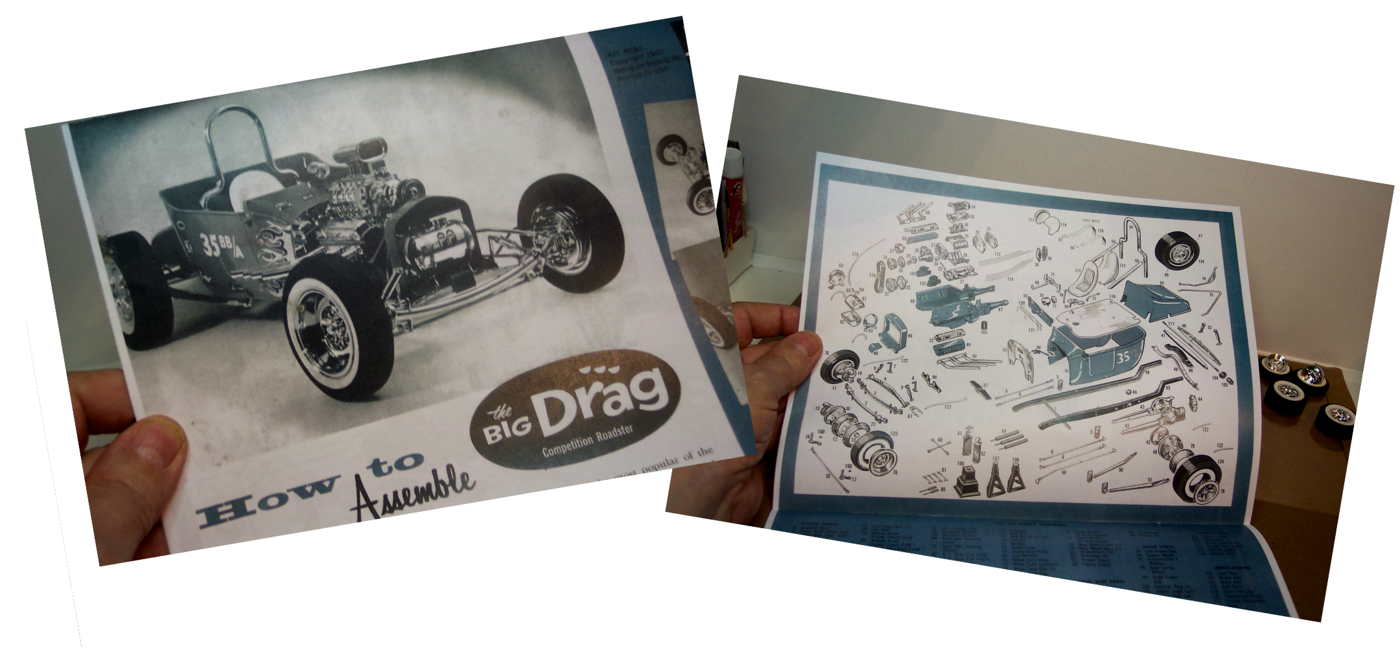 I'll be using the good old Monogram tires with the rear wheels from a Li'

Coffin . The front wheels are from a Revell '49 Merc , they have more depth than most but still not as much as the Big Drag wheels .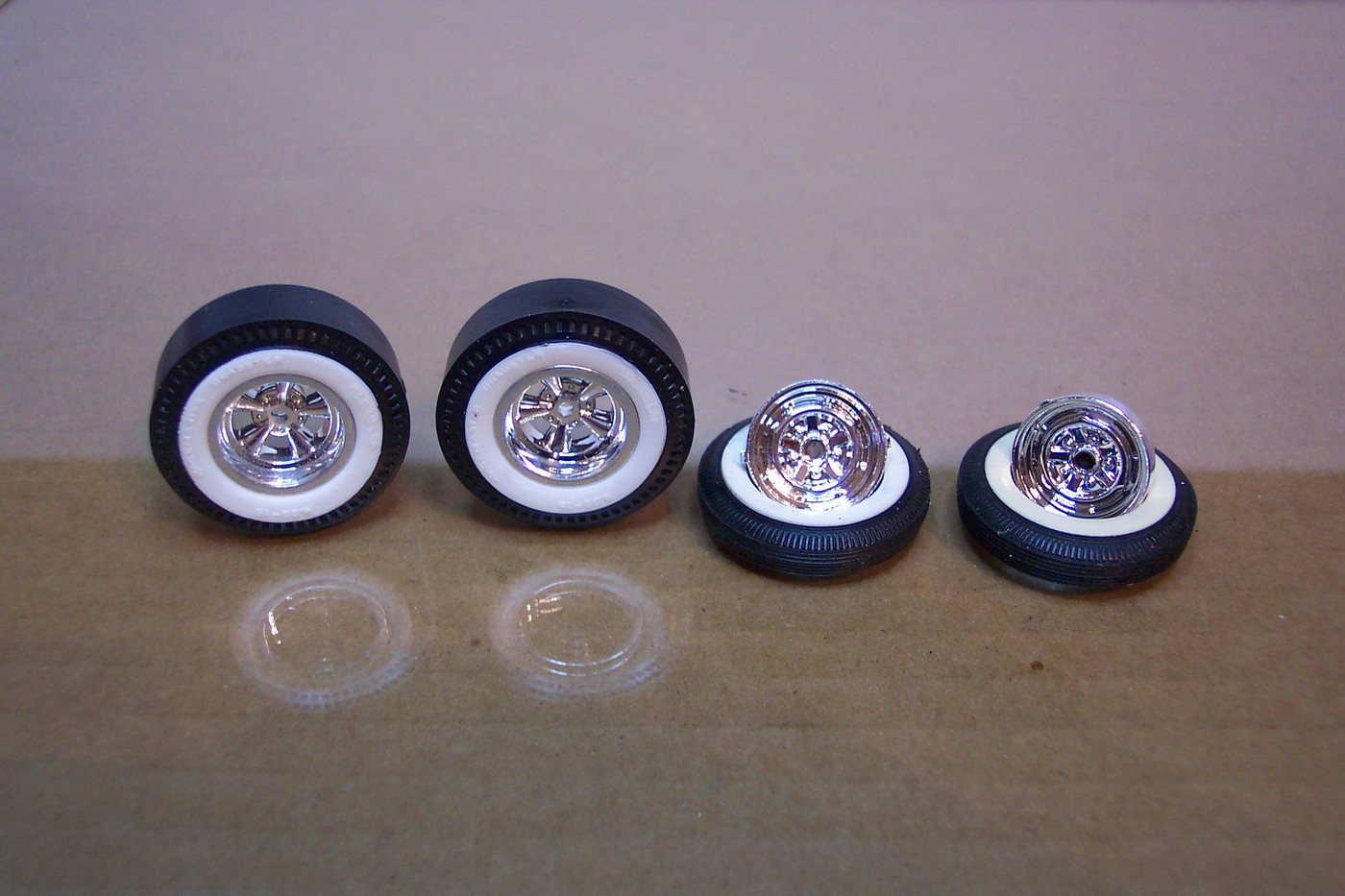 Here's a closer look .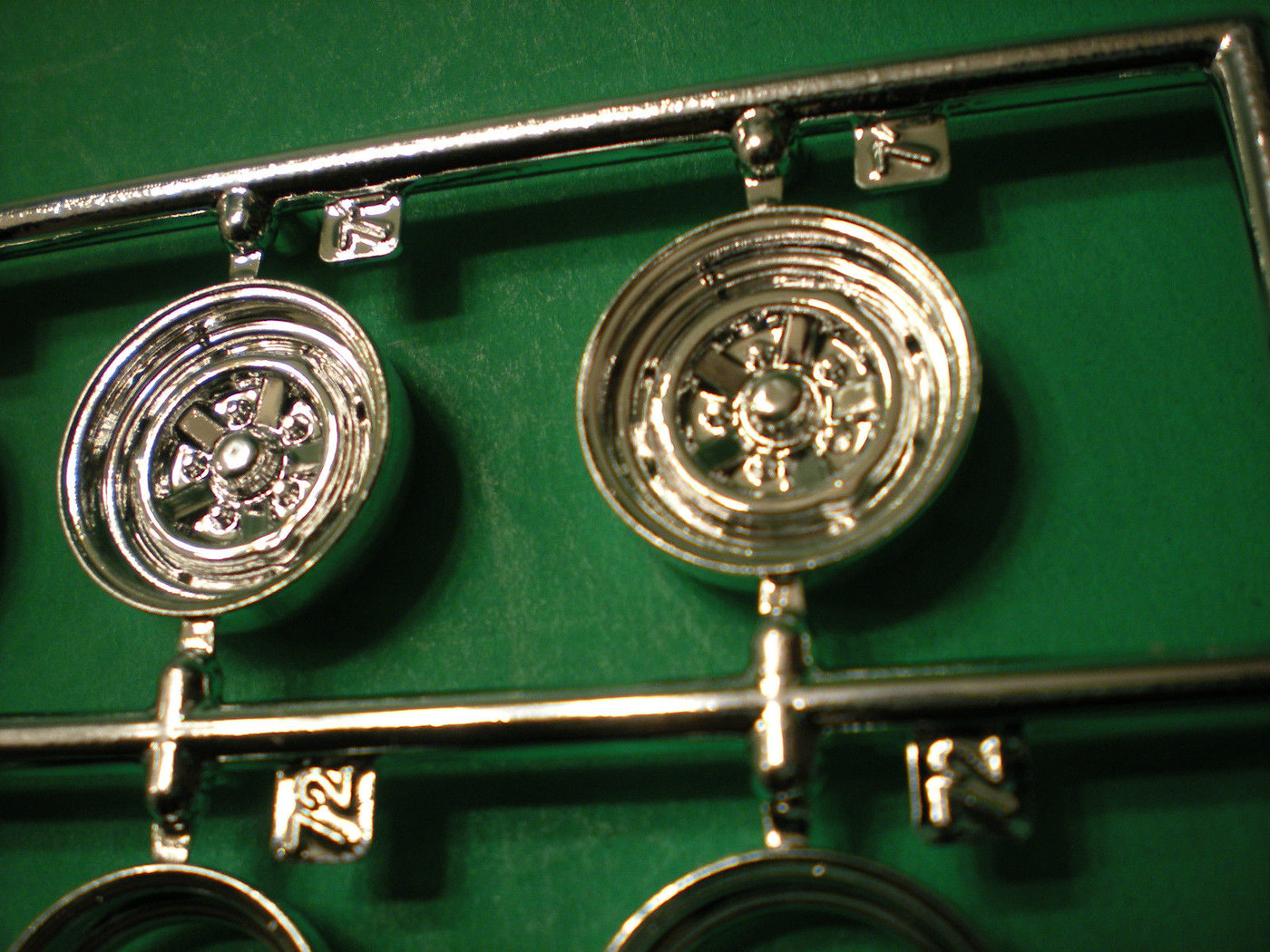 Headers are from the Monogram Slingster kit .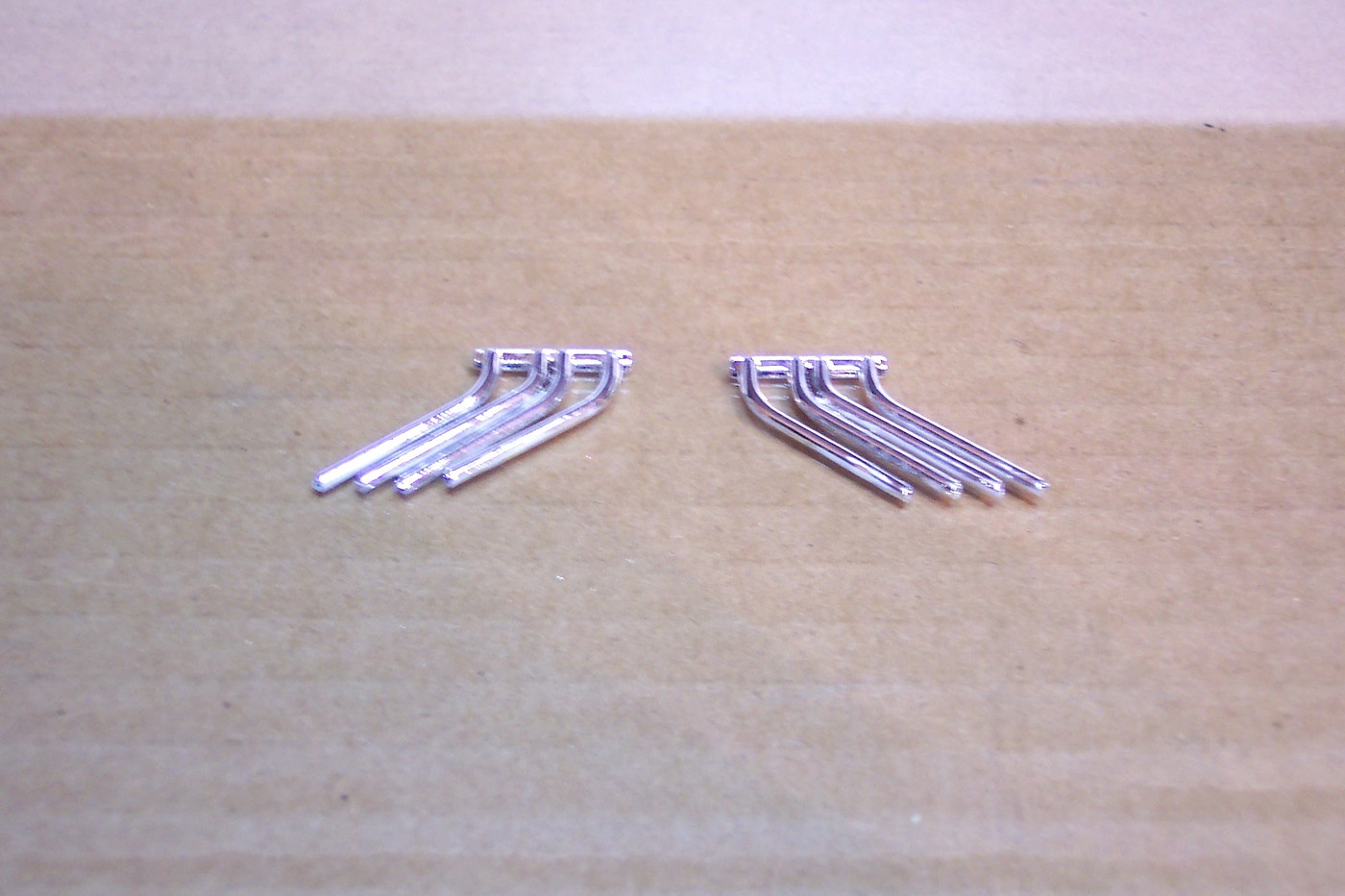 The blower and intake are from a Monogram '30 Phaeton kit , same parts as the Yellow Jacket . The ribbed rear cover and twin injectors are from my parts box .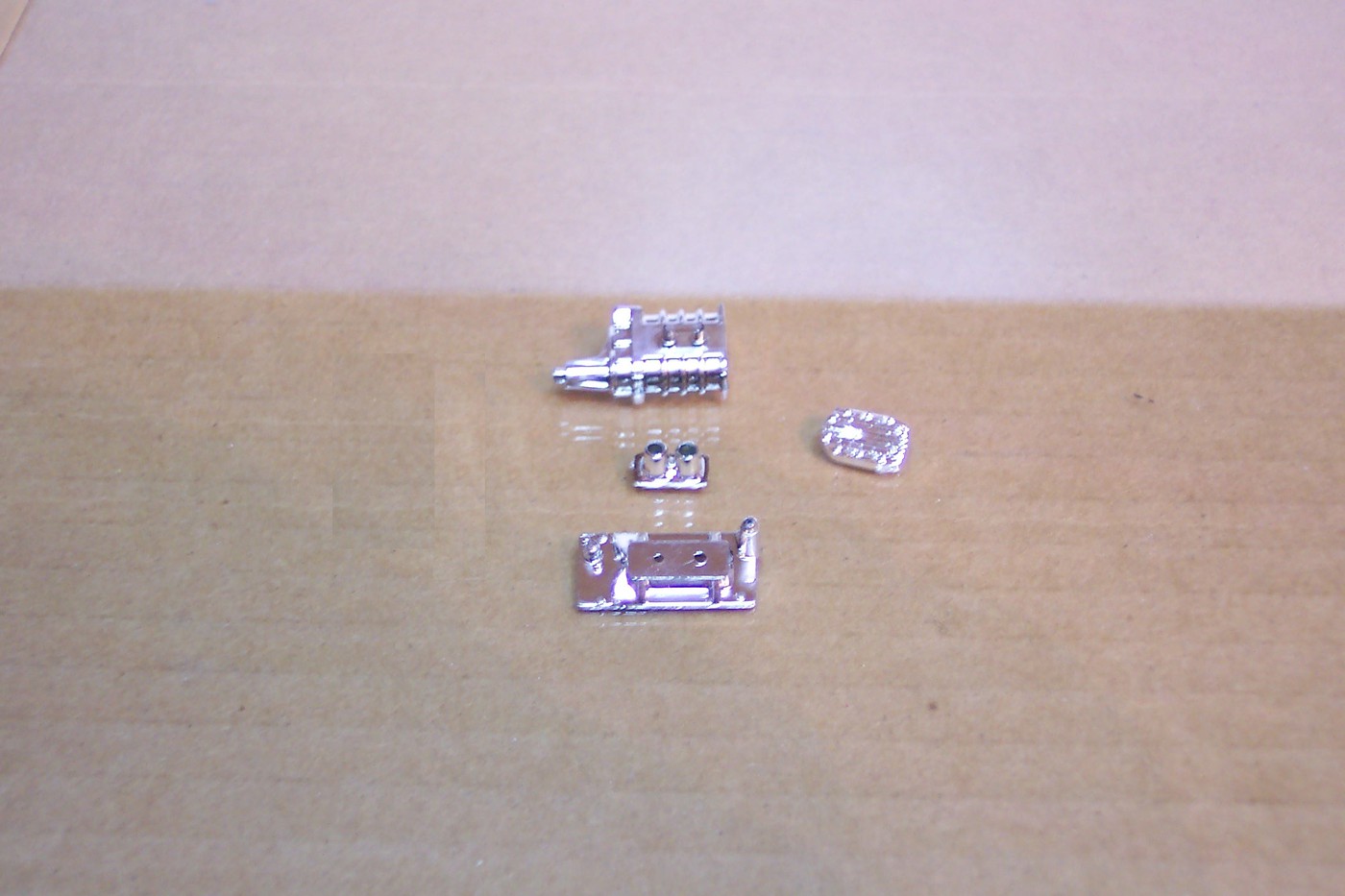 I found several scoops that would work but one of them is almost perfect !
Scoop "A" : Revell '41 Willys - a bit too narrow and too long but otherwise correct .
Scoop "B" : AMT Wild Willy Borsch - This is the one I'll be using !!
Scoop "C" : AMT Studebaker Double Whammy - would work but is tapered front to rear .
Scoop "D" ; The T'rantula : this is the right size and shape but the ribs on top are wrong .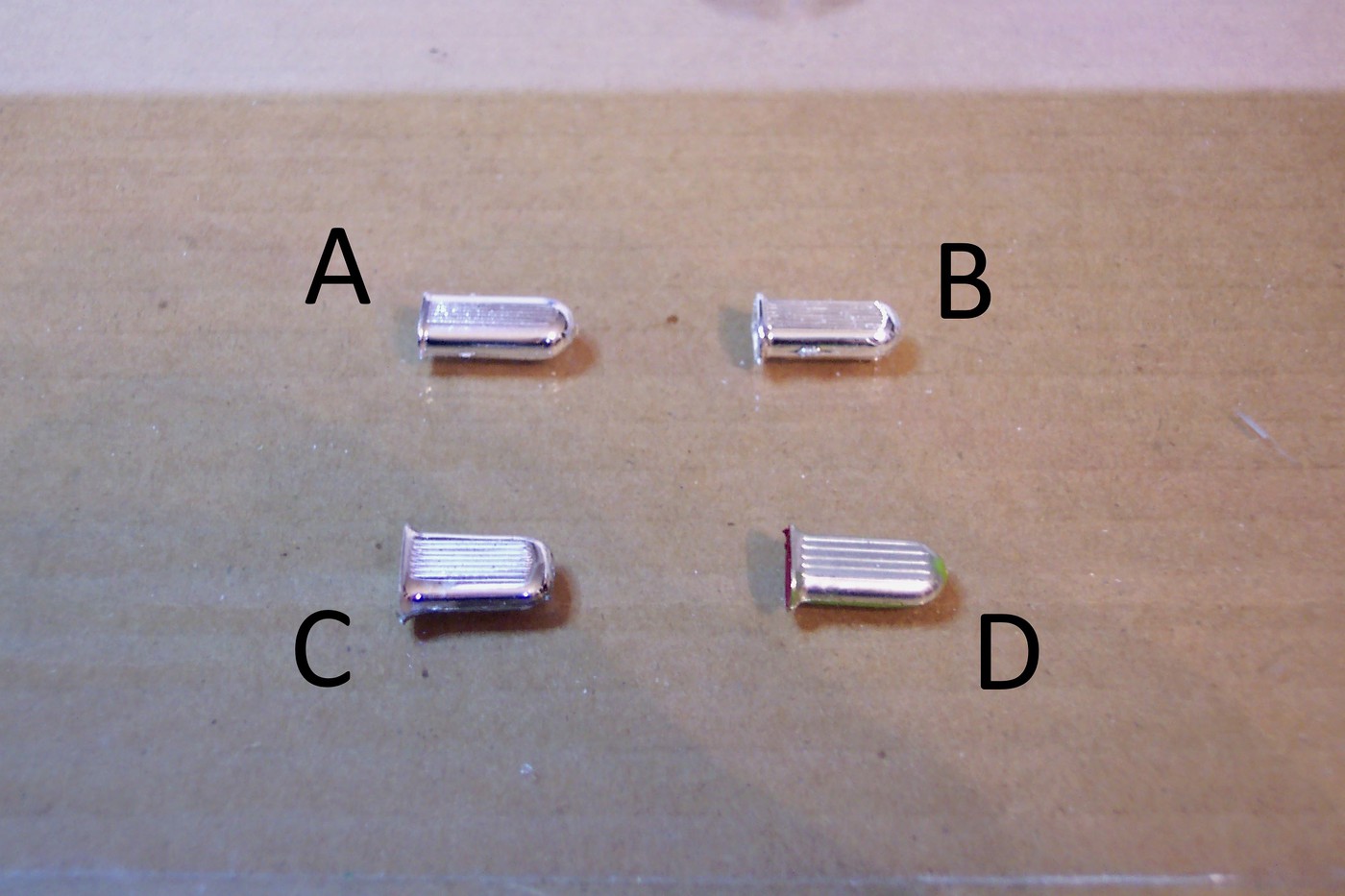 Here's the Big Drag engine for comparison .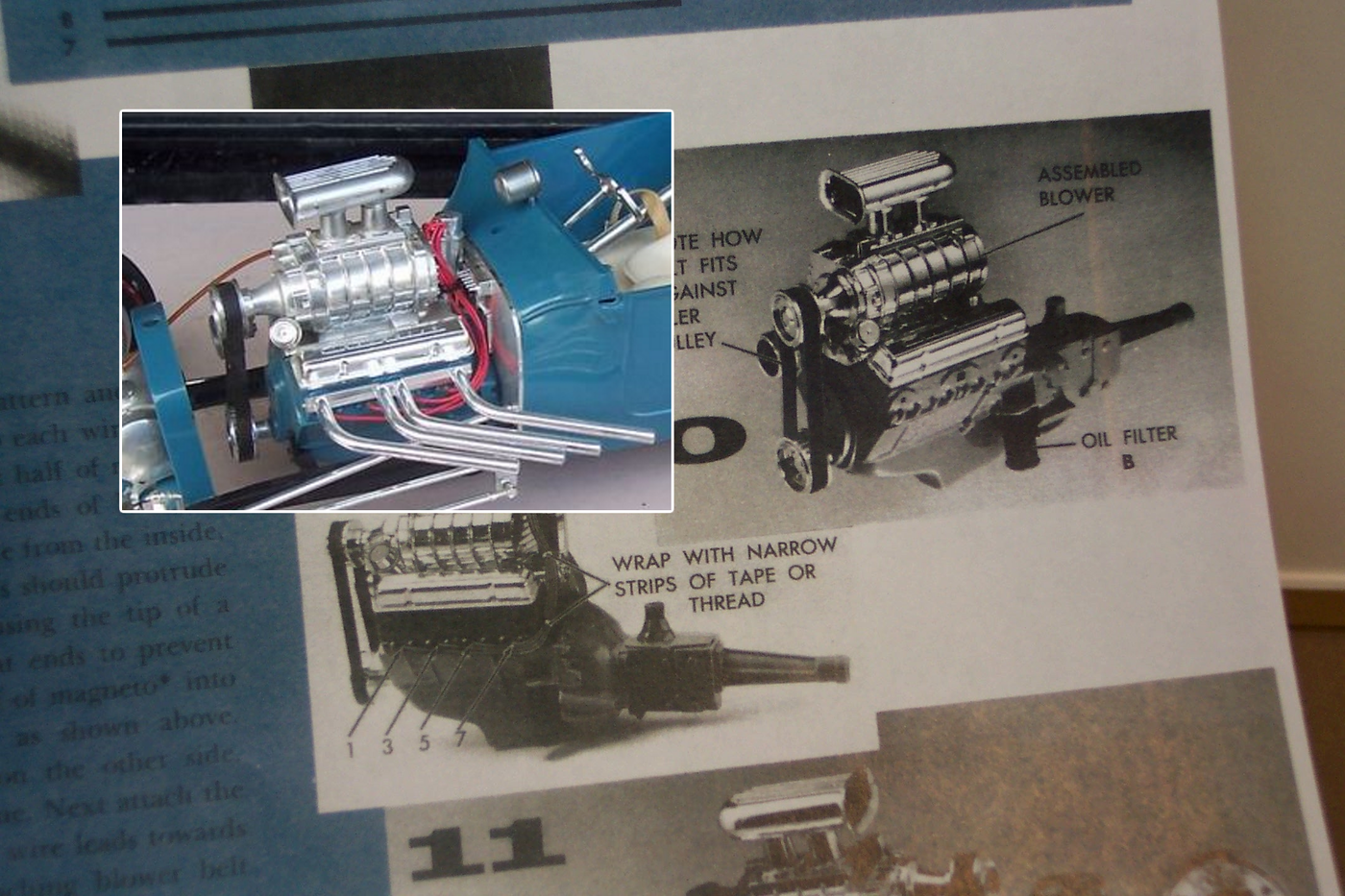 Pulleys and belt from the T'rantula .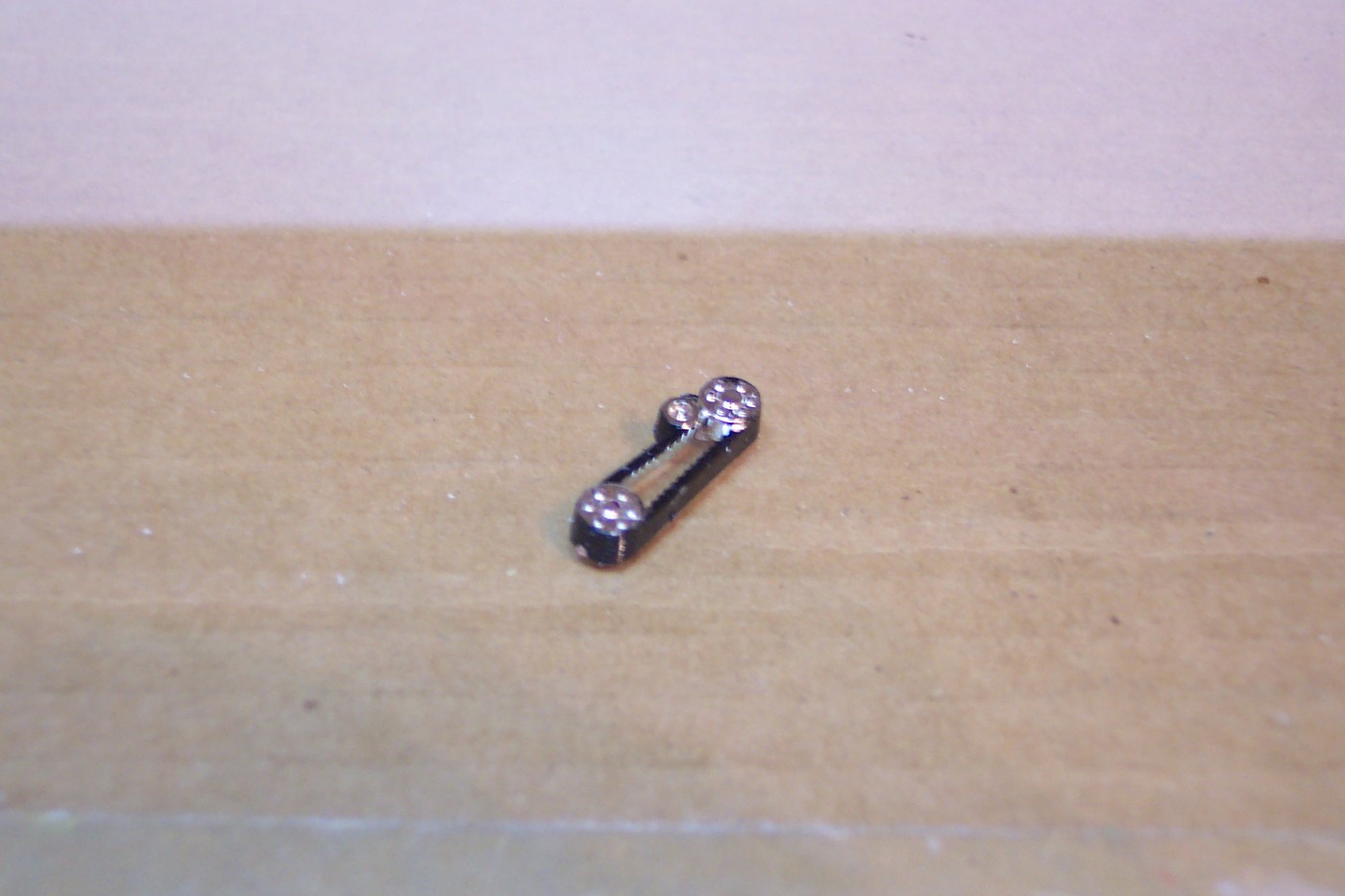 Chrome Chevrolet Script valve covers from my parts box but I'm pretty sure they came from a Revell '57 Nomad .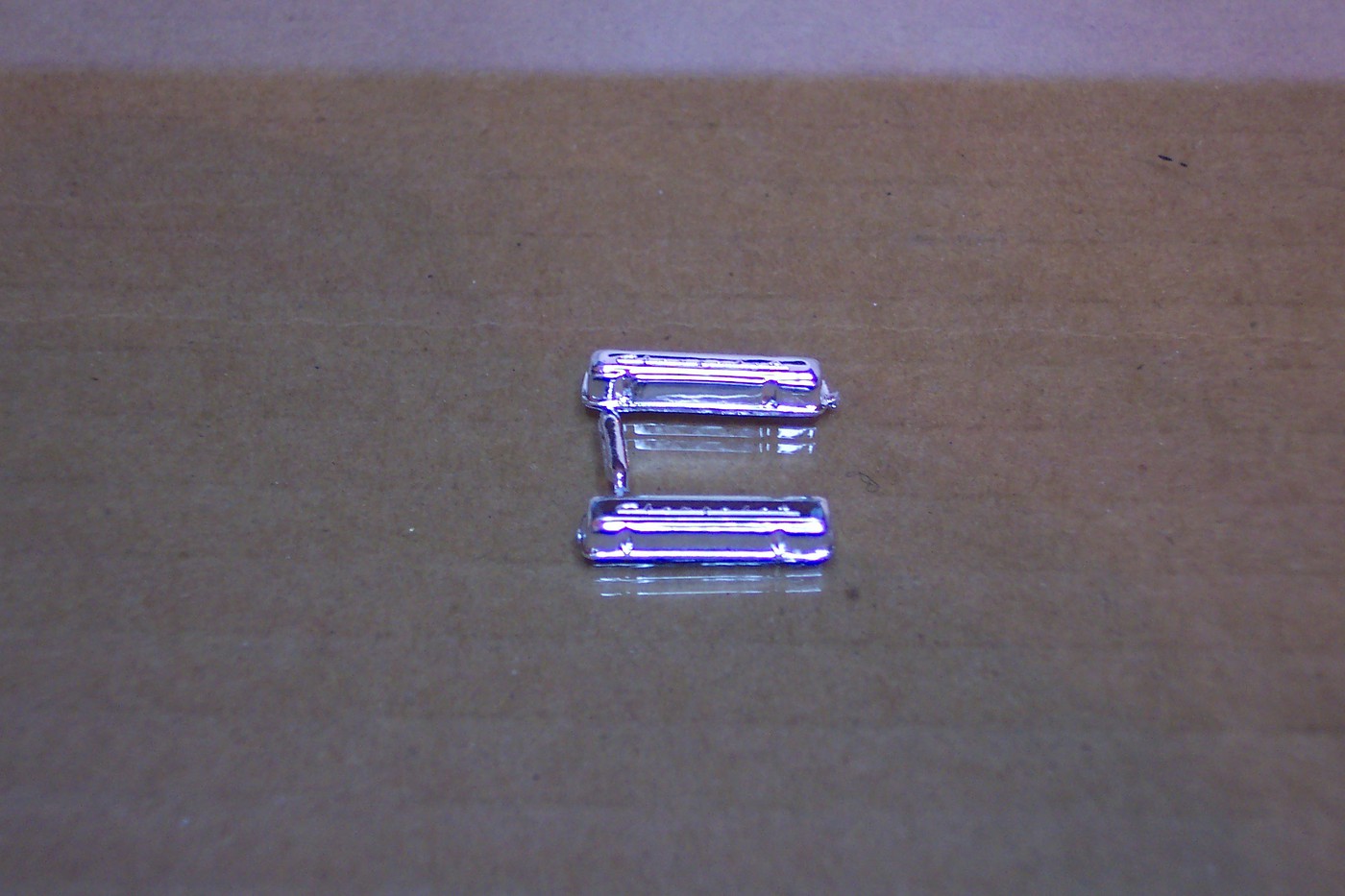 And a Moon tank from a Revell '32 Ford . It has the correct cap placement and the notch on the bottom for mounting .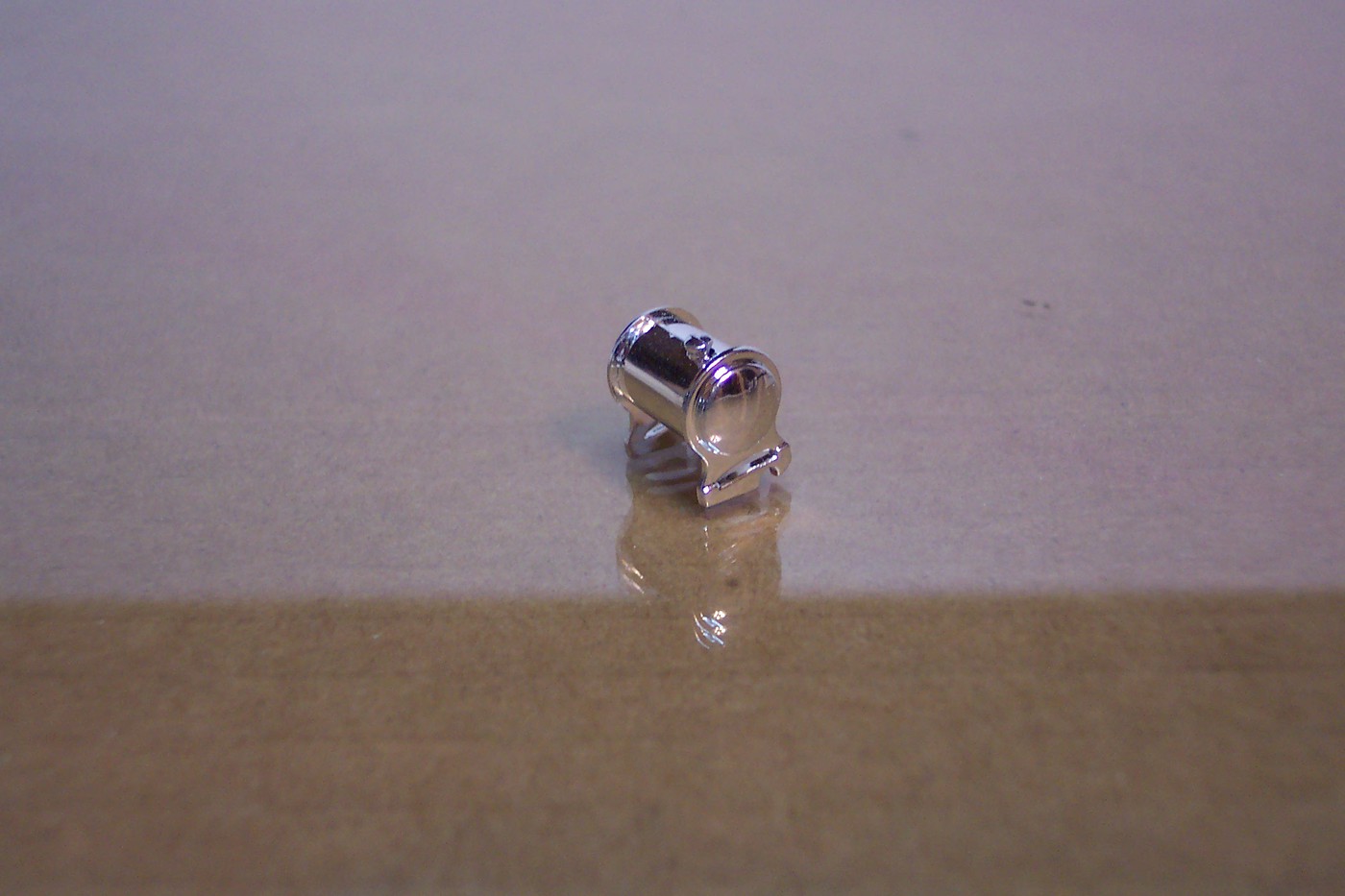 From the Big Drag instructions showing a support bar that the Moon tank rests on .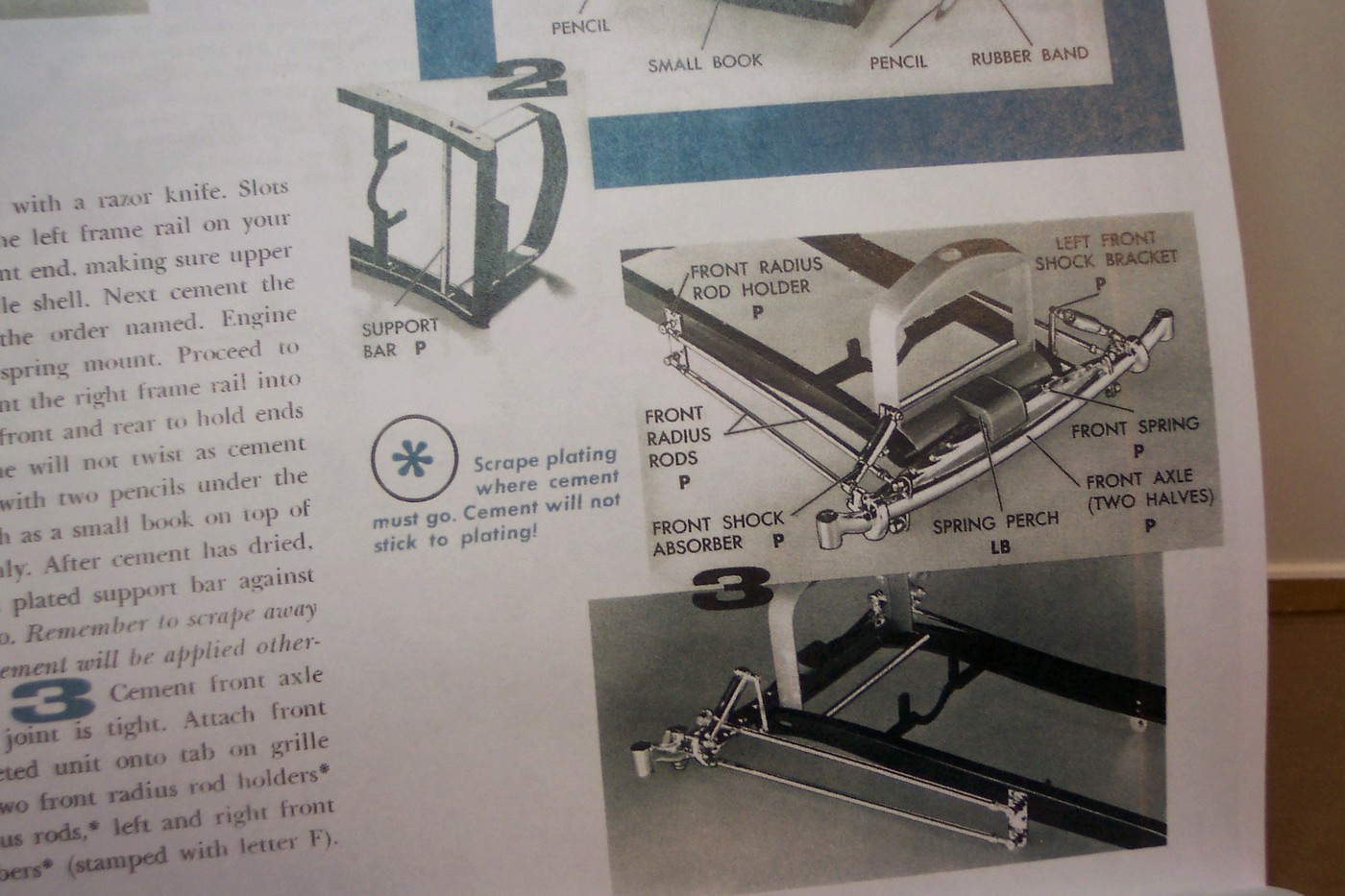 And lastly the paint . Originally I thought it would be cool to paint it to match the box art so I bought a can of Light Metallic Blue . Having time to think about it I've decided to go with French Blue to match the color of the Big Drag plastic .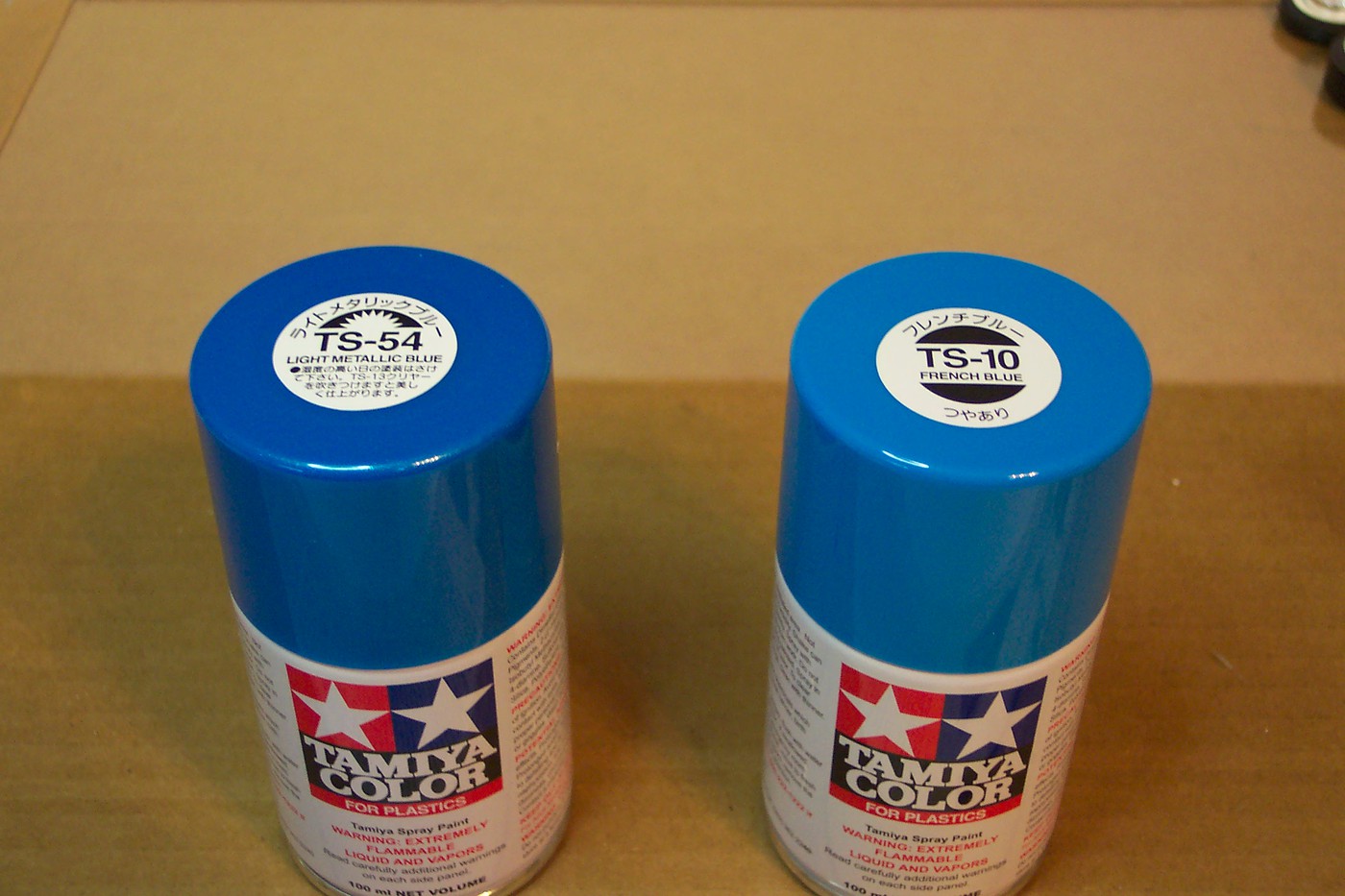 That's everything . They're will be some fabricating for the roll bar and the rear push bars . . . and making some decals , so it won't be a quick build by any means .
Thanks for looking , to be continued !