Post by mustang1989 on Jul 17, 2017 11:58:03 GMT -5
When I was a kid I was drawn to the Revell Street Demons line-up and ended up buying them all. I only built three of them back then and this was one of them. It's funny how when the hobby follows us into adulthood we see how much we either overlooked or just how bad the kits were back then. But hey, we were having fun back then right? lol . I took this project on in January of last year and although this kit is terrible, I've had a great amount of fun with it and learning opportunities left and right over the course of 8-1/2 months. Although I was drawn to this car as a kid (and still am), as an adult I didn't care for the gasser stance for a "street" car and wanted something a little more jazzed up and to have some fun with it. Sooooooo, I created a dropped down party mobile. I mean .............with all that room in the back the possibilities were endless. I started out with my eyes being a lot bigger than 1.) my ability and 2.) what there was room for back there. Over the course of the build while my vision/ goal was always the same, I had to modify the ideas somewhat and my abilities got a tune up but I'm very happy with the end result.
I won't go over every detail of the build but I will say that there were 7 different kits and a lot of aftermarket involved in its making. What really blew me away was the fact that there weren't any headlight bezels/ buckets (and there still aren't to this day with the latest release of this kit!!!
) and the hood hinge cut outs (which I filled in) at the back of the engine compartment just make you want to slap the original kit engineers.
The Kit: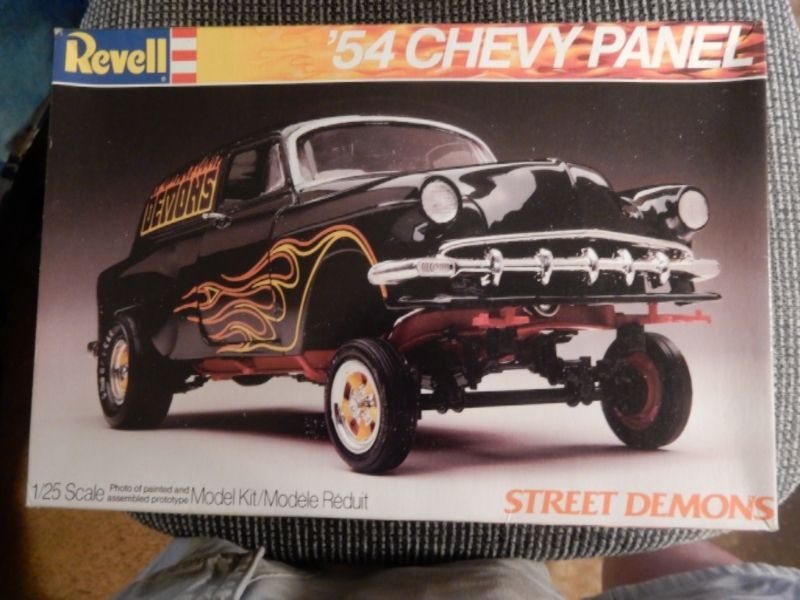 The Finishing Shots: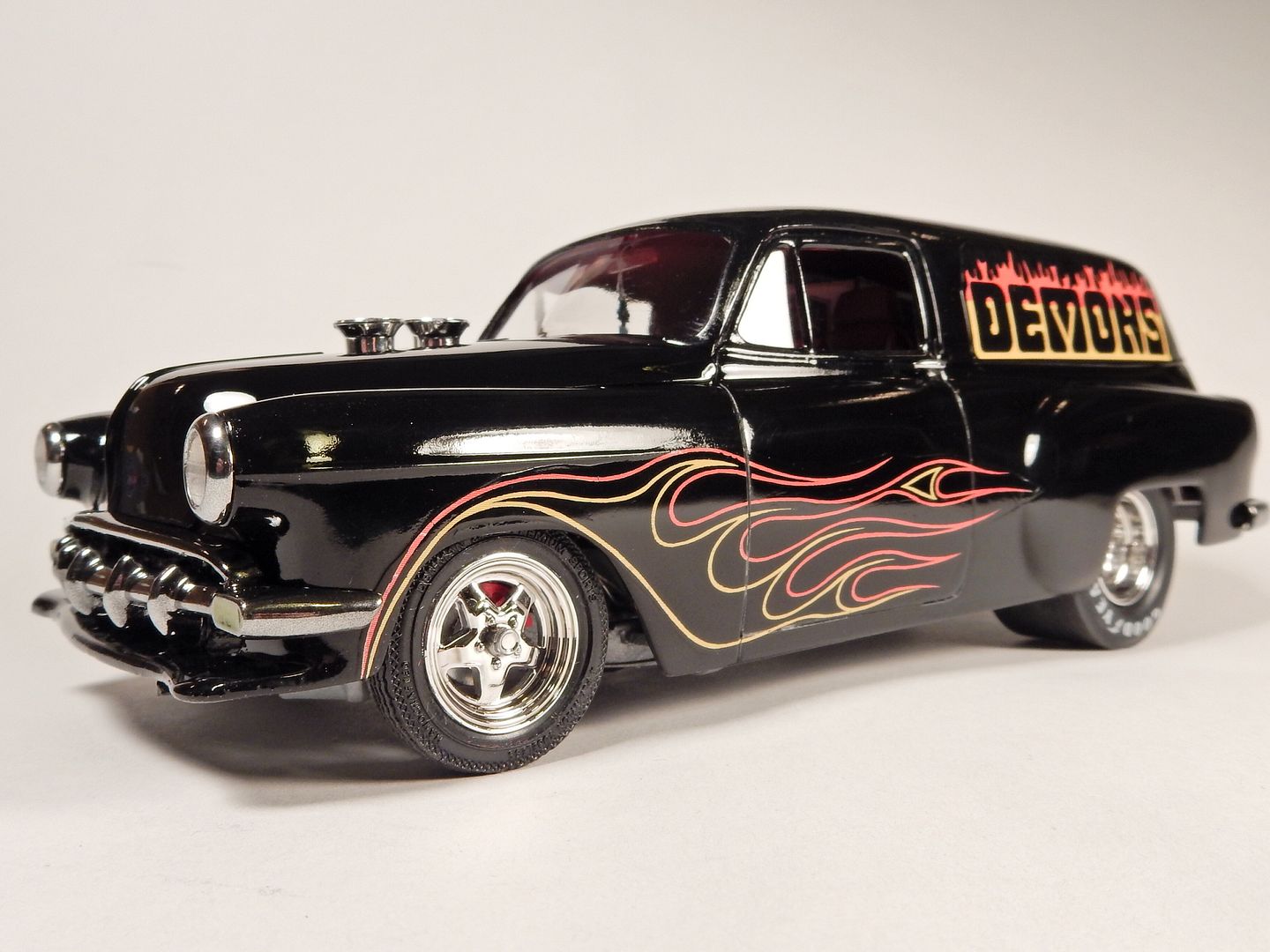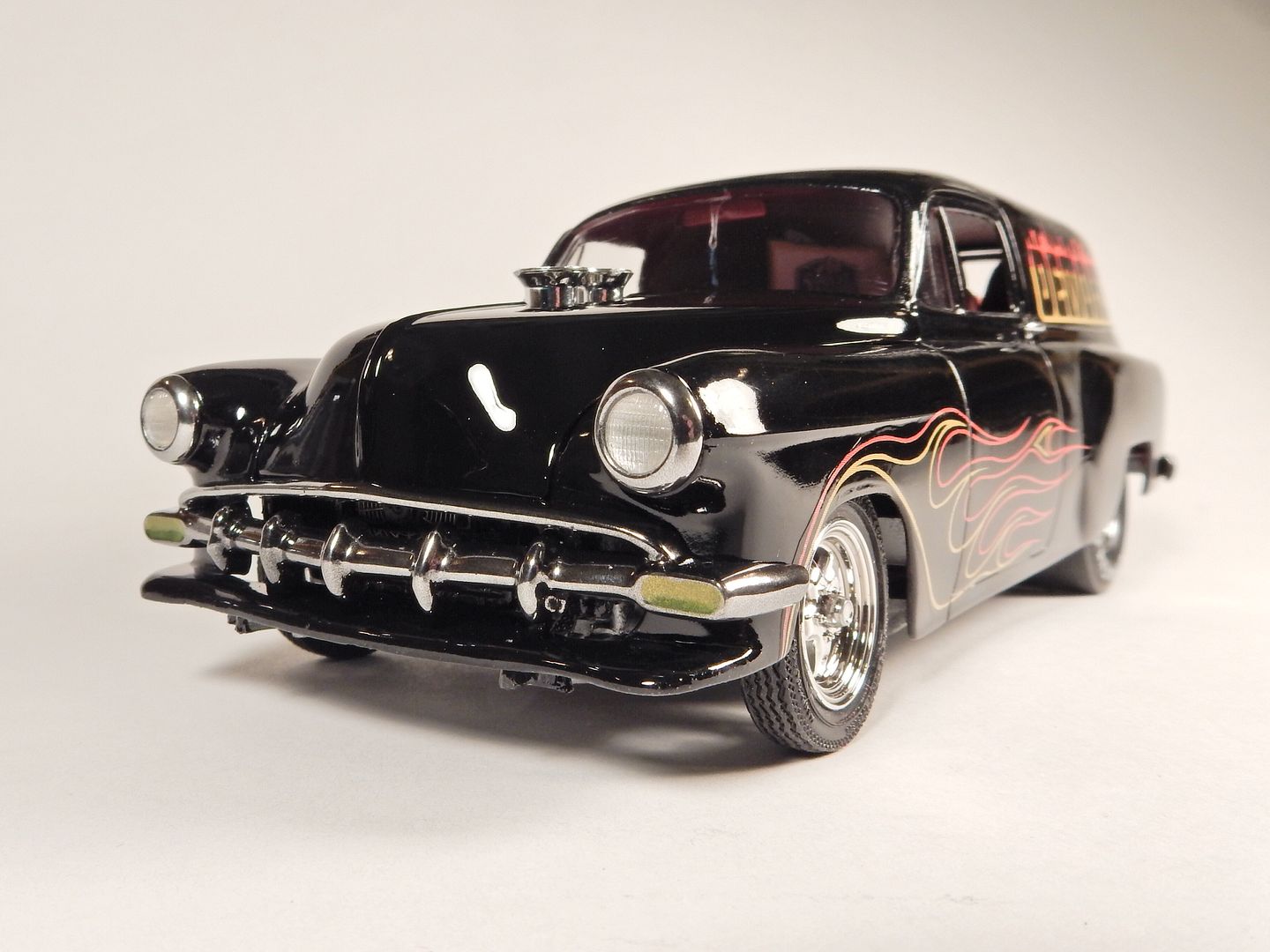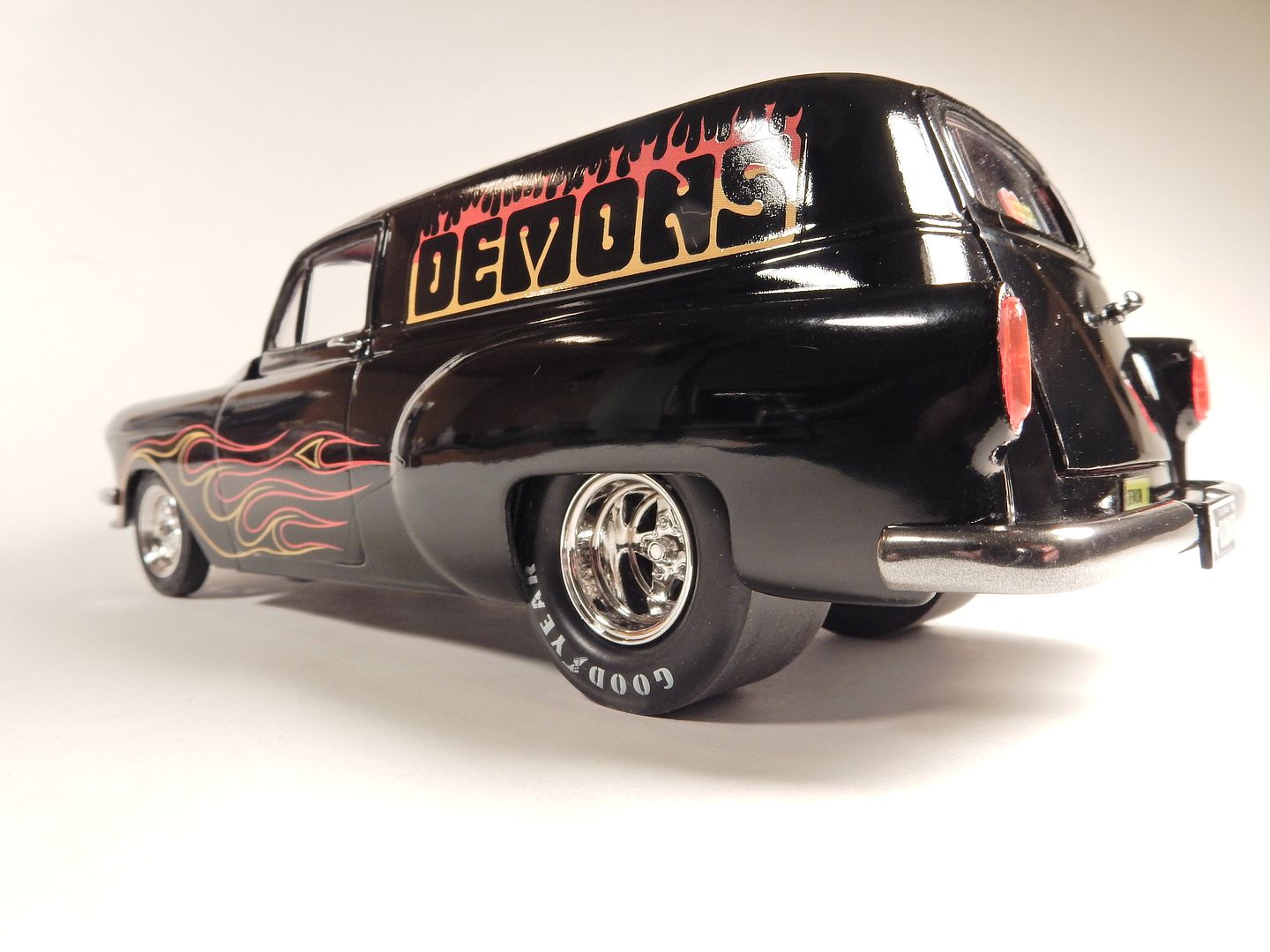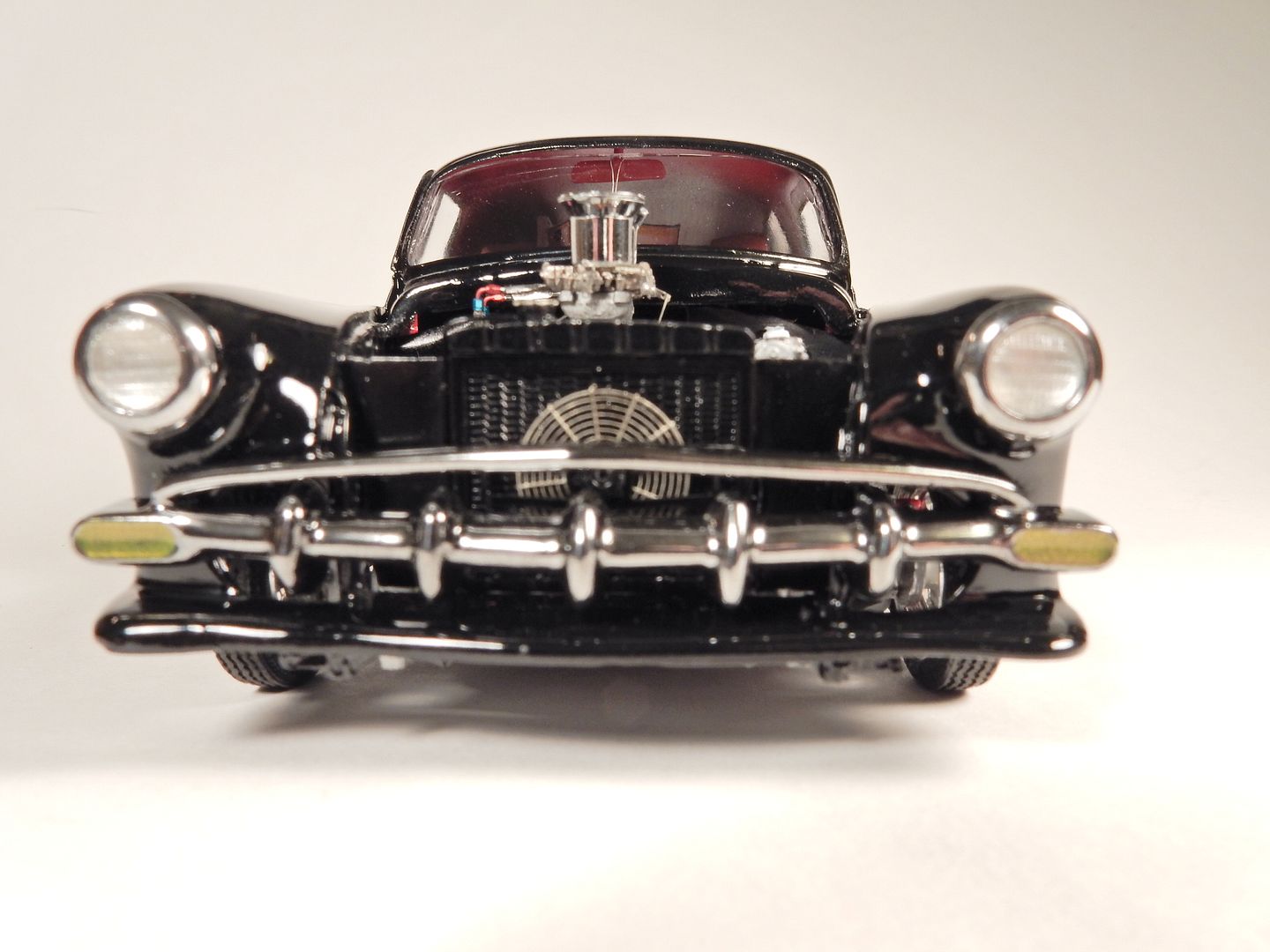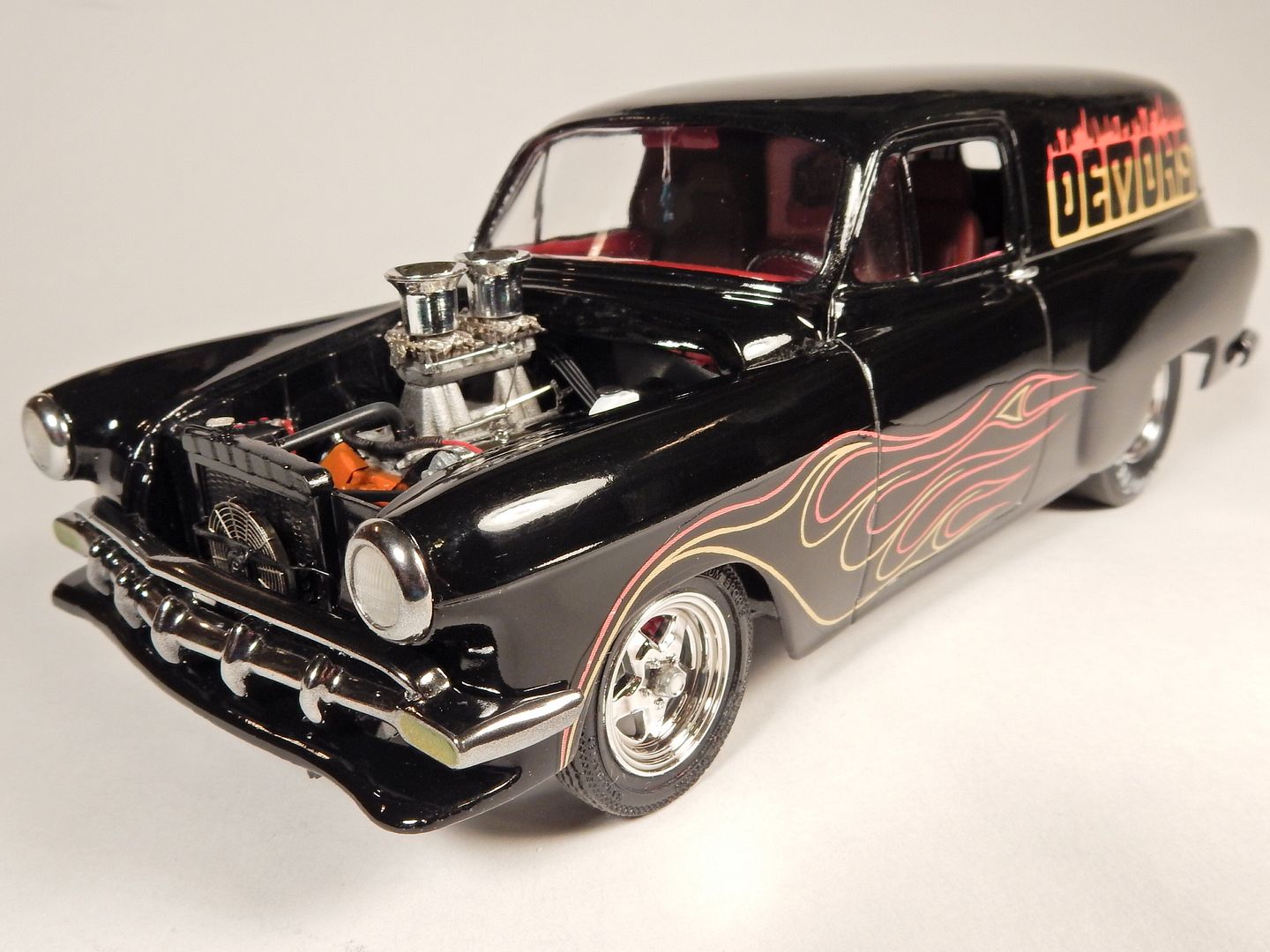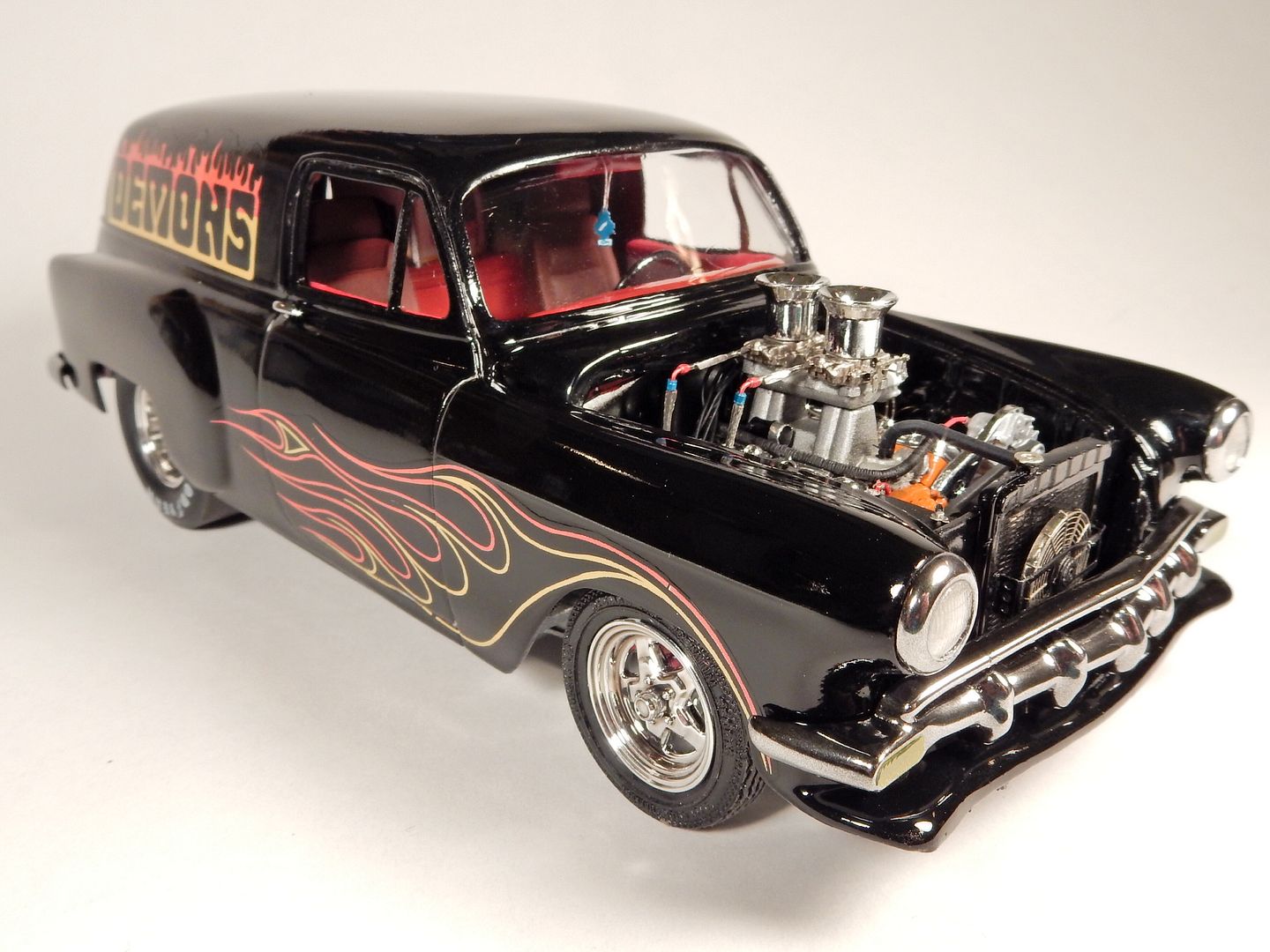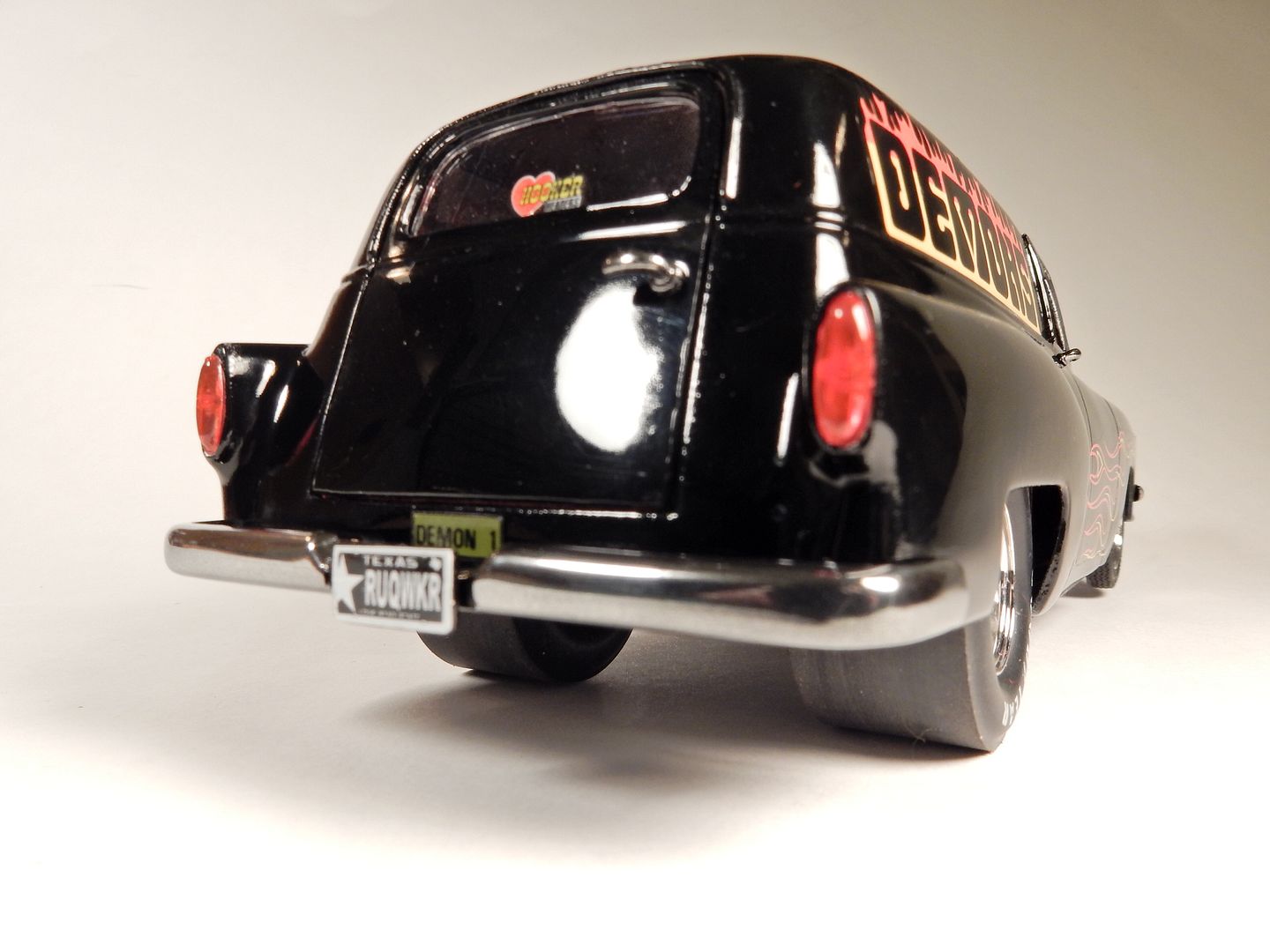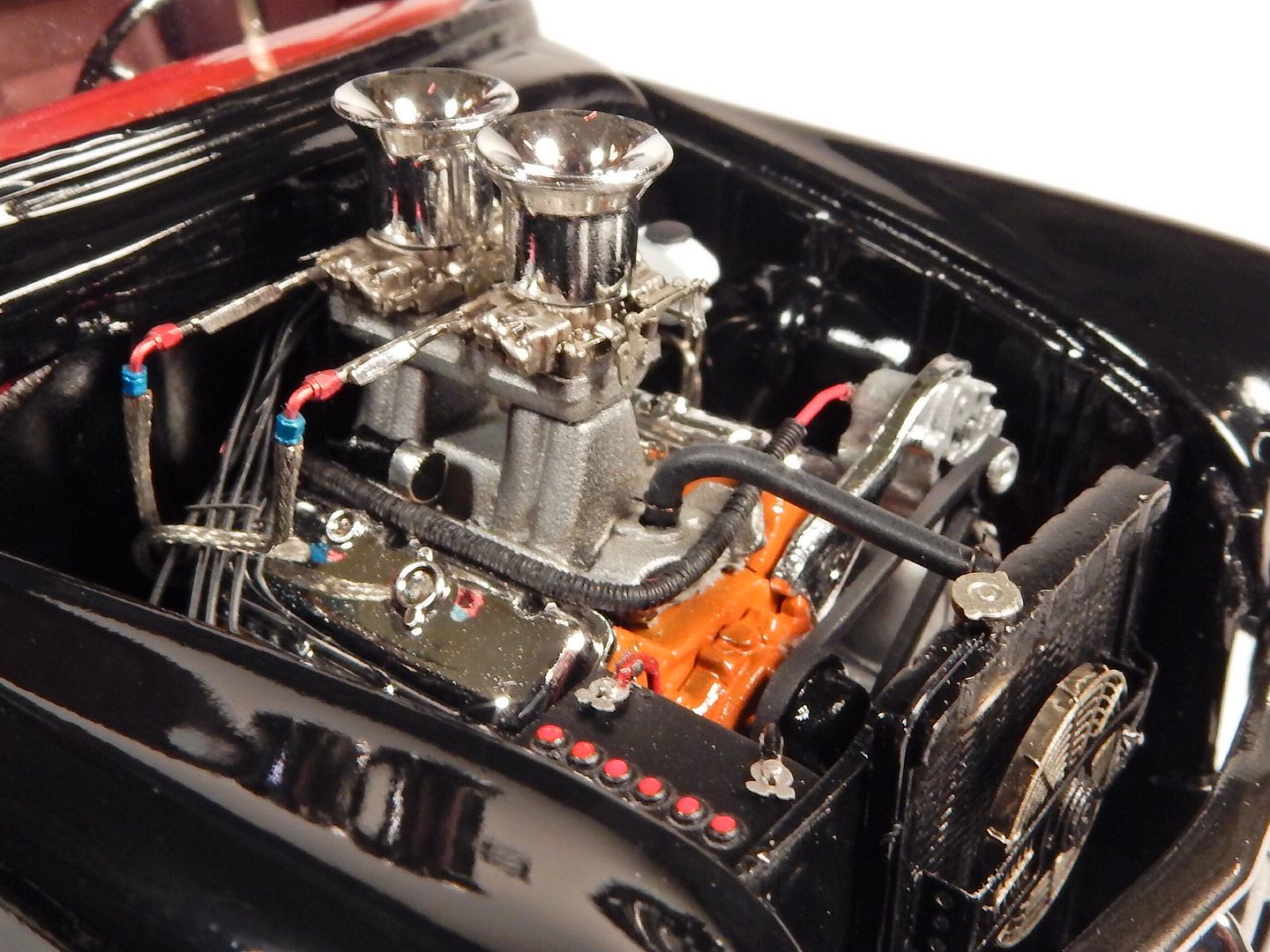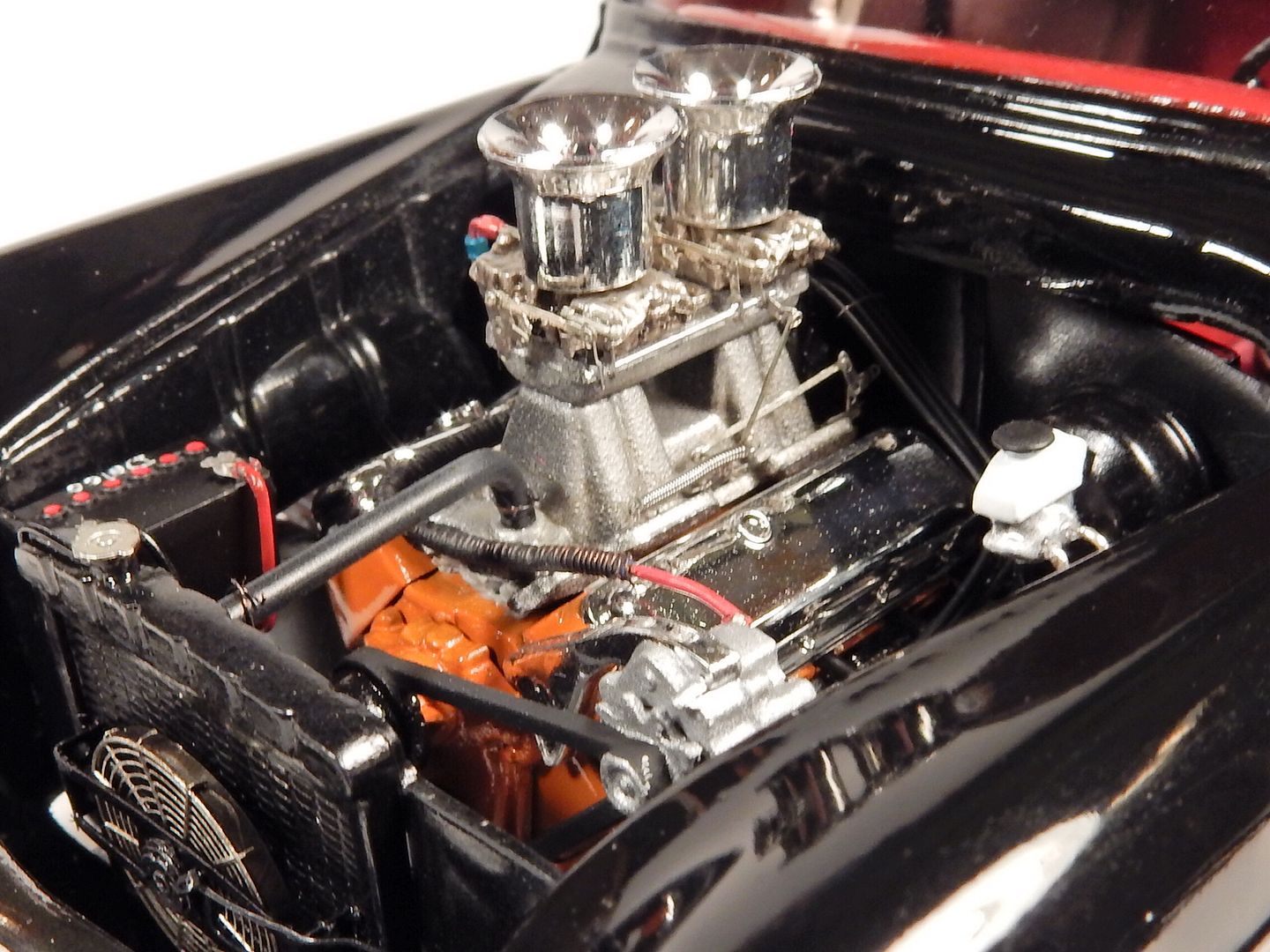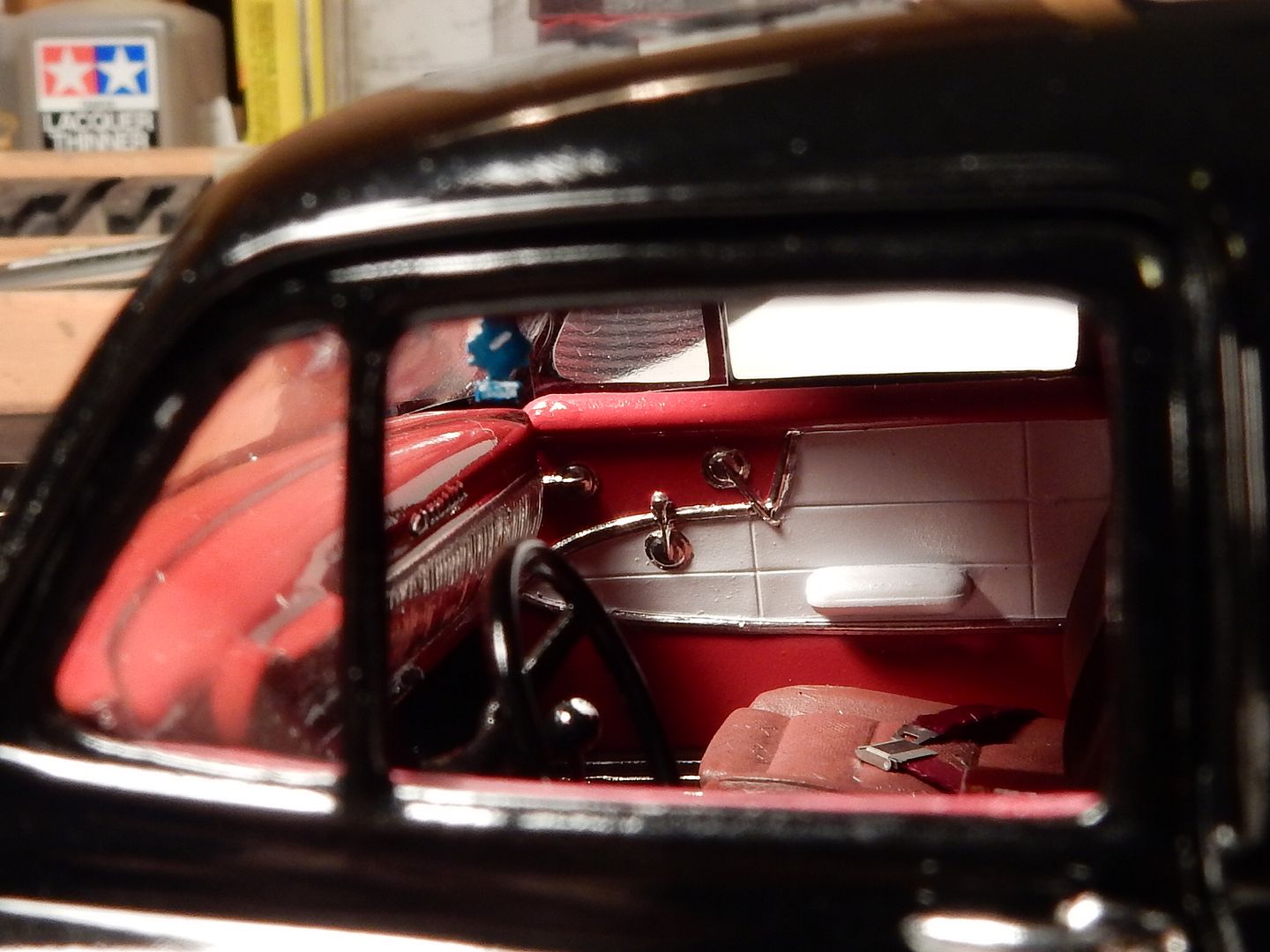 What's inside: (Photo taken during the assembly)